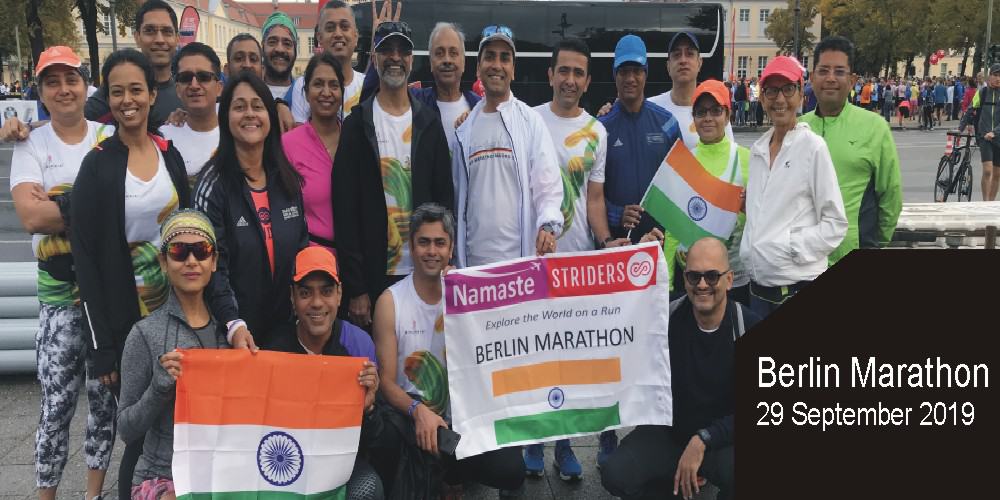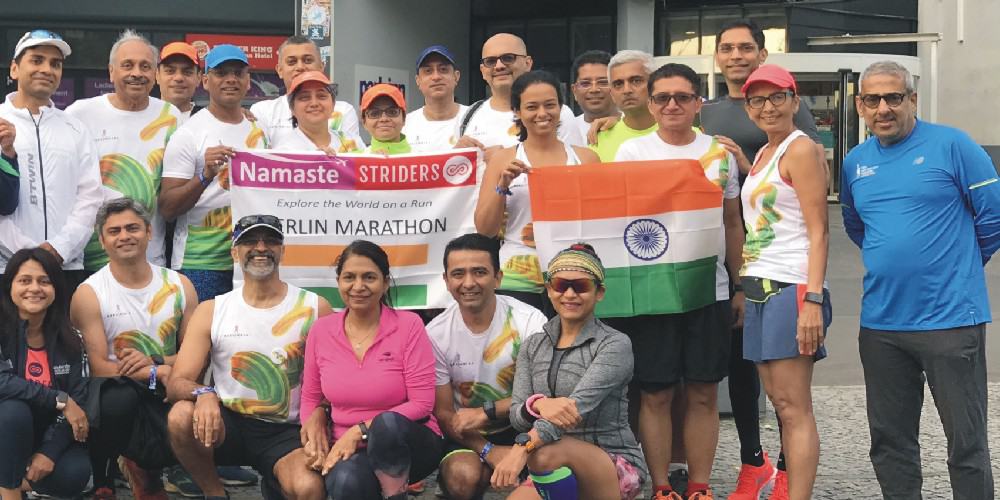 A record number of 46,983 runners from 150 countries entered the 46th BMW BERLIN-MARATHON
Results Men:
1. Kenenisa Bekele (ETH) 2:01:41 (Missed the World record by 2 seconds)
2. Birhanu Legese (ETH) 2:02:48
3. Sisay Lemma (ETH) 2:03:36

Results Women:
1. Ashete Bekere (ETH) 2:20:14
2. Mare Dibaba (ETH) 2:20:21
3. Sally Chepyego (KEN) 2:21:06
After successfully presenting the first of the (WMM) World Major Marathons, in the heart of Europe – the capital city of Germany, to runners in India,  Namaste Tourism is now ready to organise your participation in the Berlin Marathon 2020.
First time runners or those who wish to compete in the WMM can now Call and Register your interest with Namaste Tourism, an initiative of Compact Travels Pvt Ltd and run the Berlin Marathon on 27th September 2020.
There are limited seats. Register early – start training and qualify for one of the finest runs in Europe . Why not combine with either Oktoberfest or a post tour of Germany and Poland and/or Czech Republic to celebrate your success in Berlin in September 2020. Namaste Tourism will be glad to curate extended itineraries for you post the Berlin Marathon where your friends-n-families too can join along and explore the hidden treasures of Central and Eastern Europe.
CALL LEENA on +91 9833128208 or +91 22 22828208 or EMAIL info@namastetourism.com
We are working on the Berlin Marathon 2020 package, details for which will be updated on this website by end of November 2019. You are requested to have a look at the 2019 package offered to the runners of Berlin Marathon 2019.