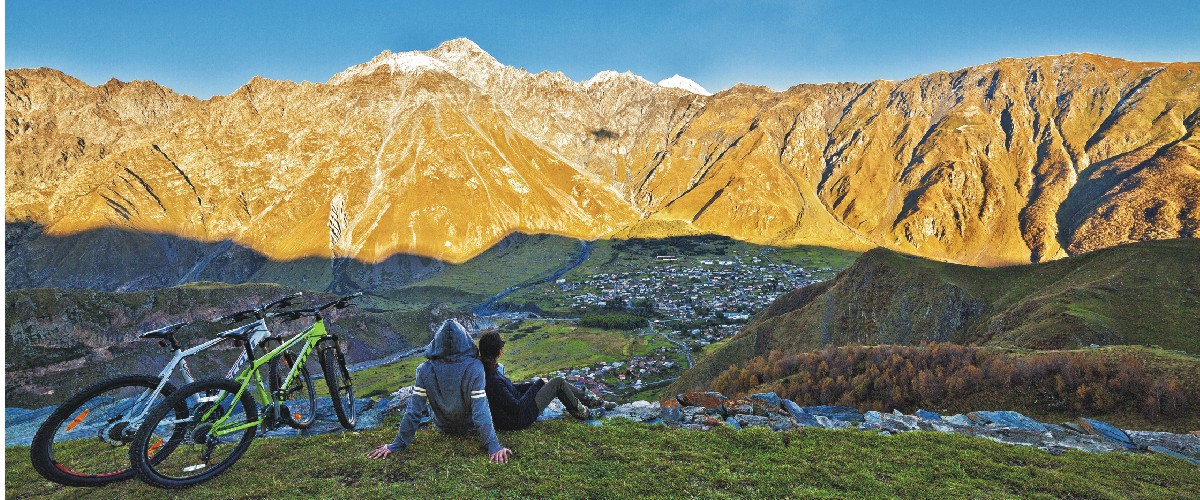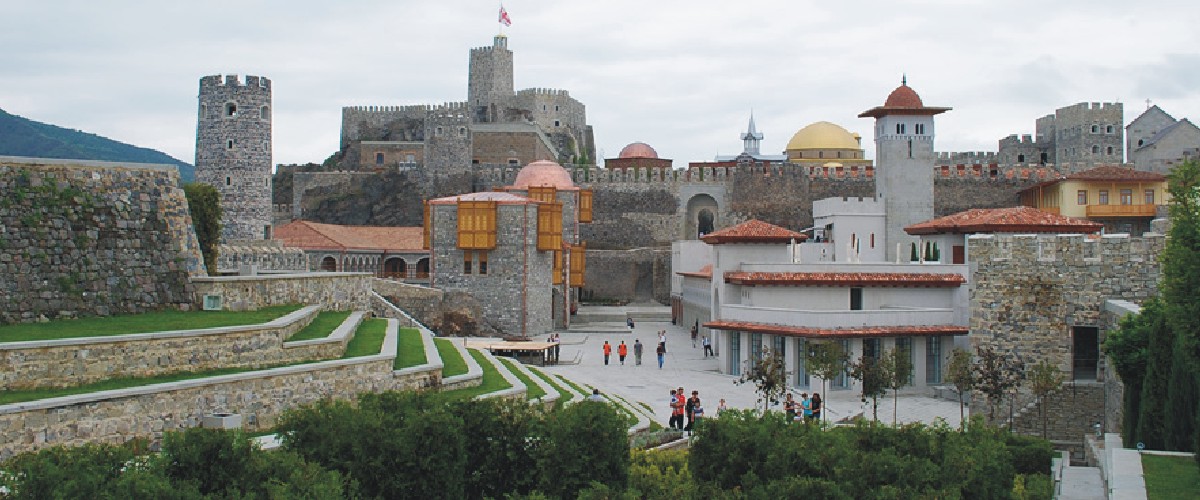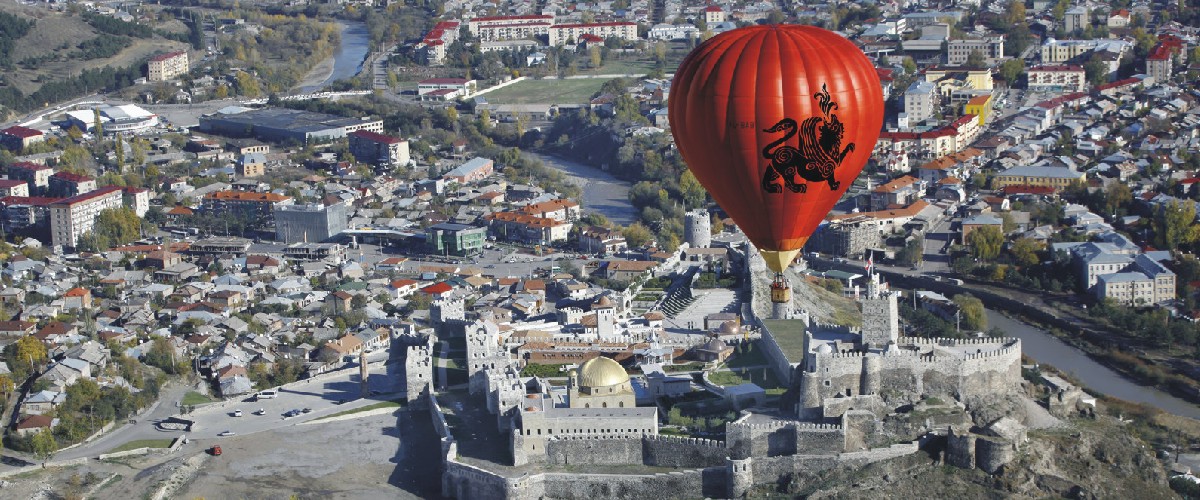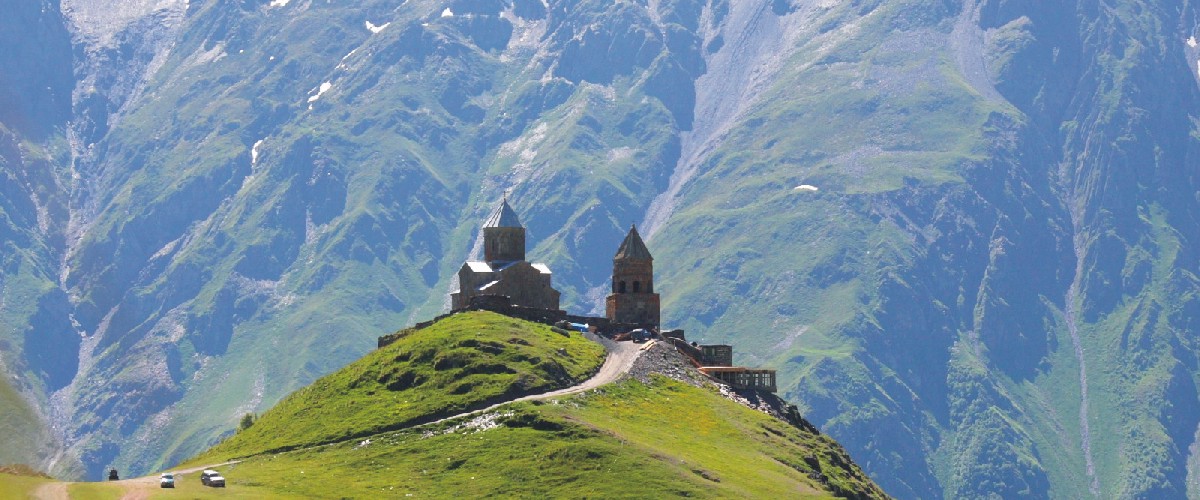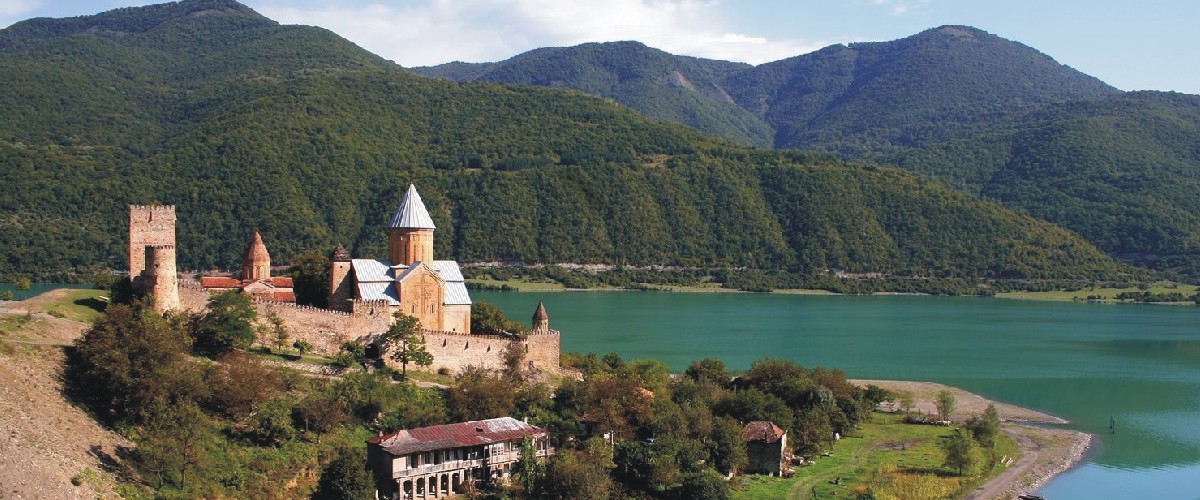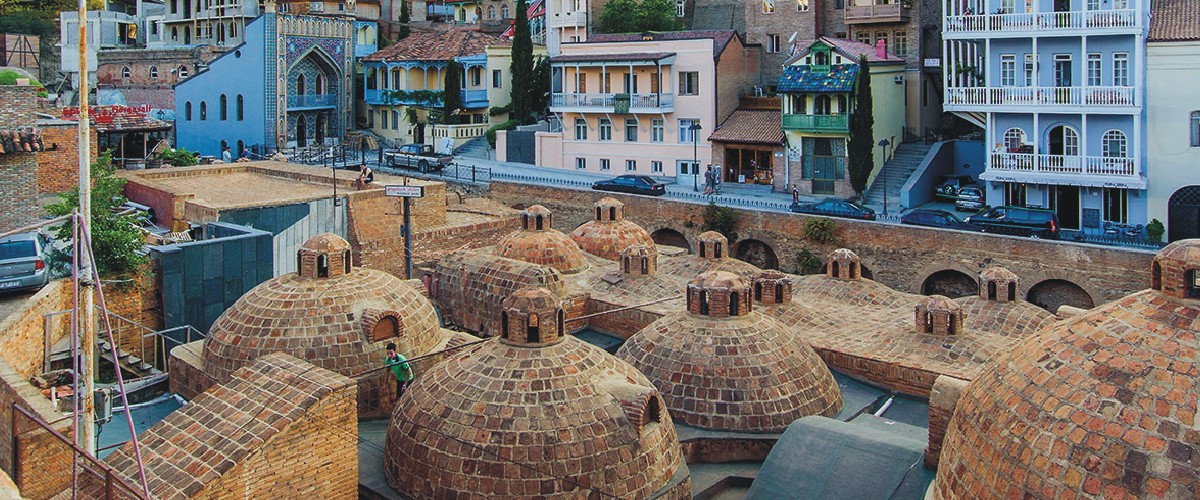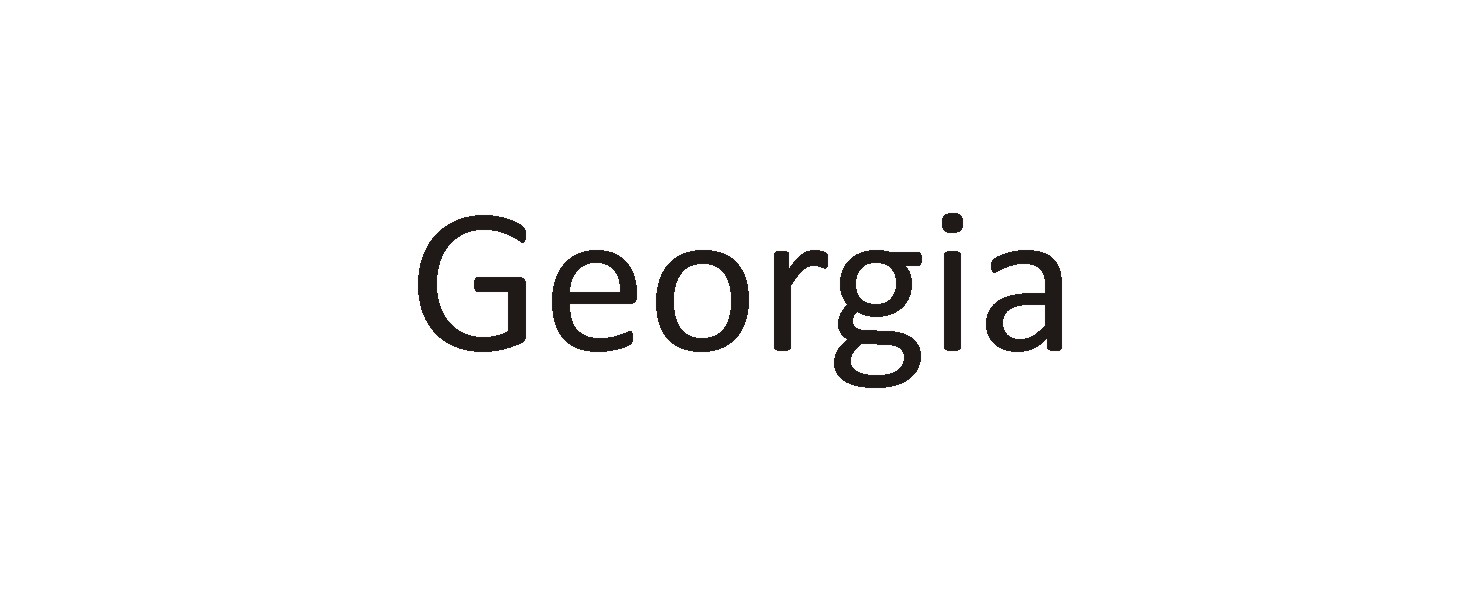 Capital: Tbilisi
Area: 69,800 sq km
Currency: Georgian  Lari (GEL)
Language: Georgian, Svan, English, Russian,
Georgia is surrounded by Russia on the North, the Black Sea on the West and Turkey, Armenia to the South and Azerbaijan to the Southeast.
Lying between the mountain ranges of the Caucasus, Georgia is a beautiful country with plains, rolling hills, forests, mountains, coastal scenery and friendly people. Georgia is to be enjoyed for its skiing, ancient history, museums and Middle Eastern Culture.
The best time to visit Georgia is from May to September when the weather is warmest.
Tbilisi (TBS) is the major airport in Georgia. Though some bit of air and local bus service connects parts of the country, the best way to see Georgia is by a chauffeur driven car or escorted motor coach tours.
Suggested Itinerary
Days 1 & 2   
Arrive at Tbilisi which is located along the river Kura. A must see would be the Metekhi Castle, Young Pioneers Palace, the Government House, the Anchiskhati Church and the view from atop Mount Mtatsminda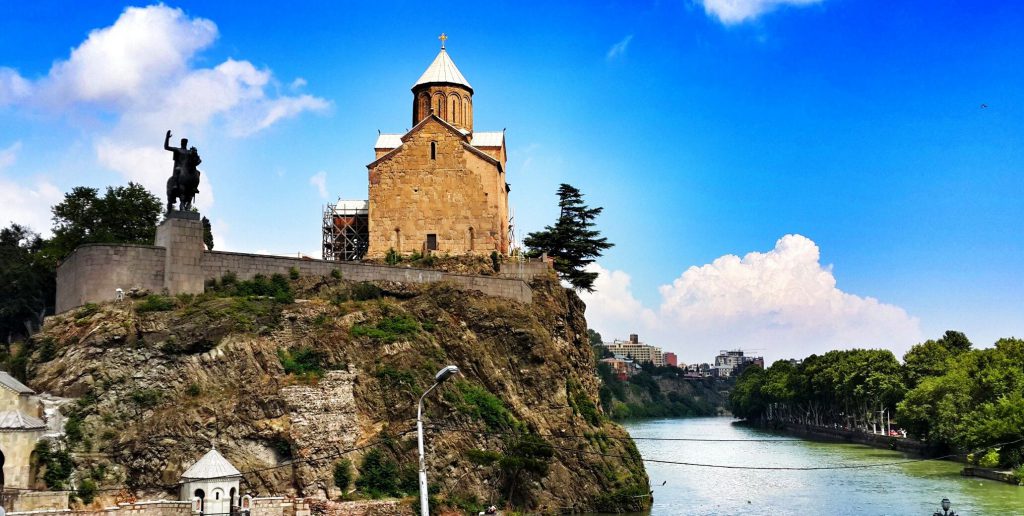 Overnight at Tbilisi
Day 3           
Drive to Gori, the fashion capital of Georgia,  via Mtskheta viewing the temples enroute. At Gori, visit the caves and fortresses. Stay overnight.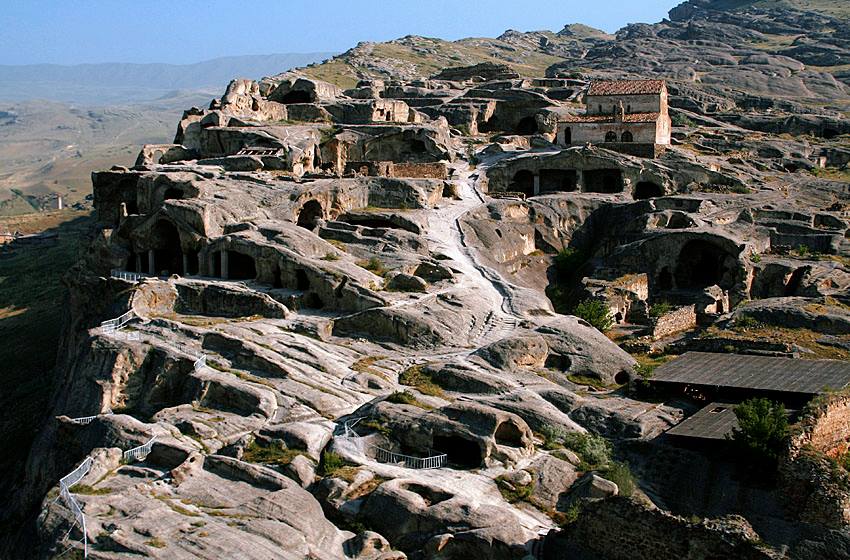 Overnight at Gori
Day 4           
Drive to Tsqaltubo, a spa resort and enjoy the mineral springs. Stay overnight.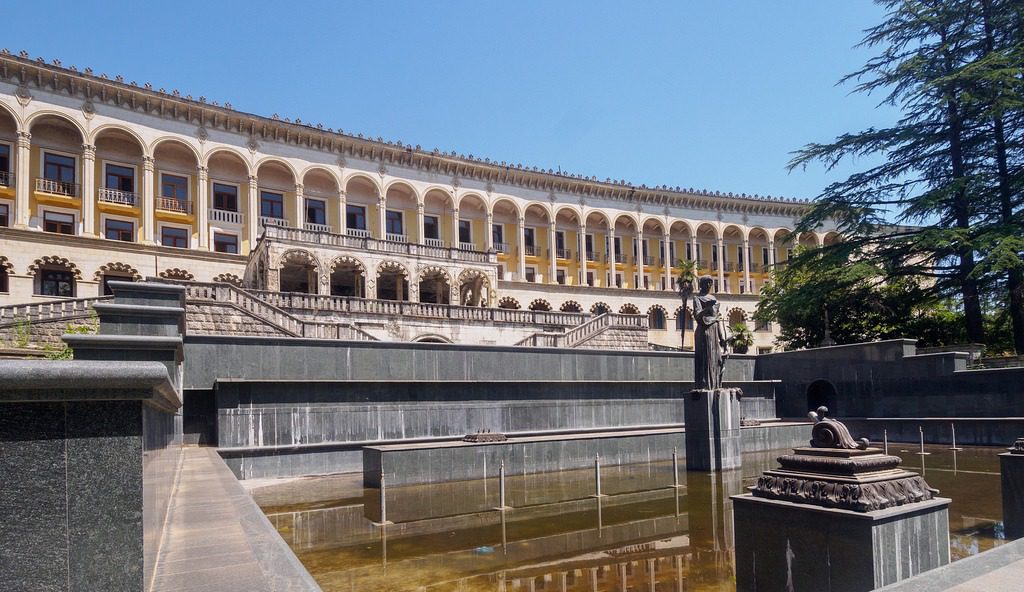 Overnight at Tsqaltubo
Day 5            
Drive down South to Batumi, a Black Sea Port. Stay overnight.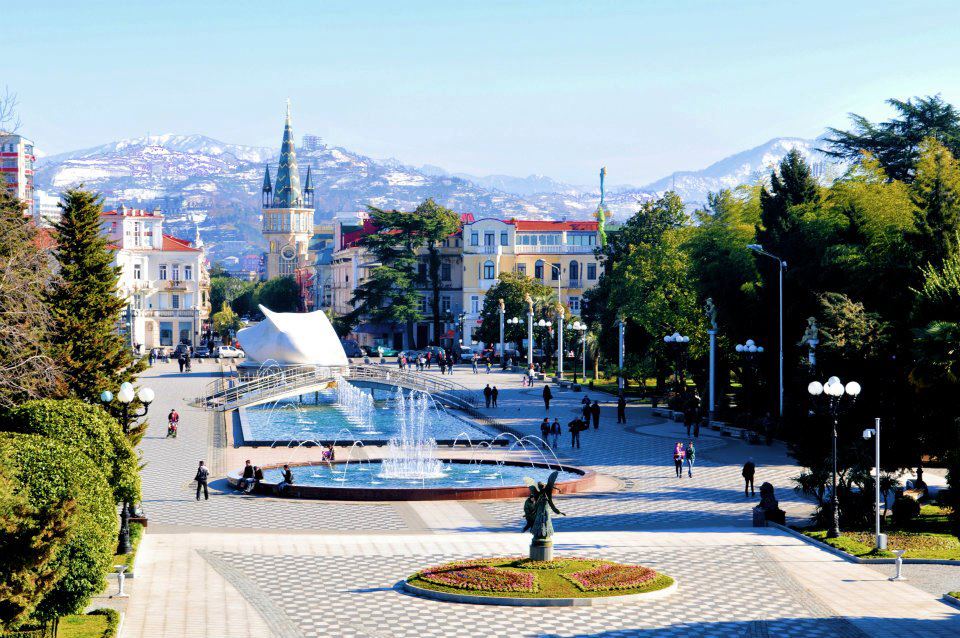 Overnight at Batumi
Day 6           
Depart from Georgia
Gagra, a beautiful beach resort is complete with health spas. (1-4 days)
Pasanauri, (100 km from Tbilisi) has excellent scenery enroute and a must see castle of the 16th century (1/2 – 1 day)
Sukhumi is a Black Sea Resort near the health resort of Pitsunda. It is situated at the South of Gagra (1-3 days)
Telavi (100 km Southeast of Tbilisi) is an ancient town for those interested in historic architecture and monuments. It is seen as a day trip from Tbilisi